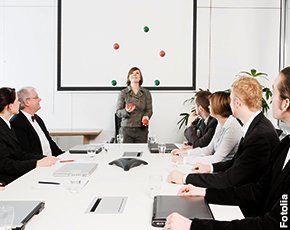 What's the CIO's role in today's data-driven, mobile, social, cloud business environment? That was a major theme for MIT Sloan CIO Symposium tweeters.

MORE HIGHLIGHTS

Amid budget cuts, a Florida school district CIO earns high marks for innovations that shore up and improve IT while saving money.

CIO Brian Stewart put students first in an overhaul of IT systems at Athabasca University. Read more about this IT Leadership Awards finalist.

IT business strategist Harvey Koeppel draws on historical data to explore the 'Big Data Frontier' and its potential to profoundly change the world.

One CIO talks about embracing cloud solutions as part of a school-wide strategy of adopting cutting-edge tech to drive innovation.
Email Alerts
Register now to receive SearchCIO.com-related news, tips and more, delivered to your inbox.
By submitting you agree to receive email from TechTarget and its partners. If you reside outside of the United States, you consent to having your personal data transferred to and processed in the United States.
Privacy
CIO Innovators: A 2012 Azbee Award-Winning Series!
CIOs know alignment with the business is vital, but as IT emerges as a center of innovation, smart CIOs are taking charge of revenue generation.
Ezine

Are multi-hypervisor environments the right solution to virtualization oligarchy? Find out in the latest issue of CIO Decisions ezine.

Slideshow

Sports analytics hit the court at the MIT Sloan Sports Analytics Conference. So, what lessons does this influx of sports data hold for CIOs?
Leadership qualities

Qualities of CIOs who do big things

Why do some CIOs have a big impact on their companies and others don't?

A recent study lays out the leadership qualities that make all the difference.

Featured Quiz

Test your data center knowledge

How do you turn an IT-focused enterprise architecture fine-tuned into one that is business-centric, developer-friendly and focused on external customers?

Find out the answer and see if your data center knowledge is up-to-date.