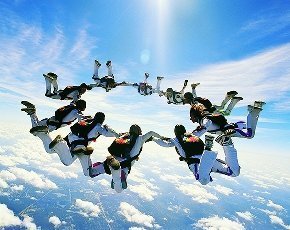 To align configuration management and asset management processes, ITSM expert Derek Lonsdale says start with the data and use an integrated tool set.

MORE HIGHLIGHTS

In this CIO Essential Guide, learn how CIOs in high-level careers in IT are driving their enterprises -- and profession -- forward.

The more businesses combine mobility, big data and the Internet of Things, the closer they'll come to contextual computing: The Data Mill reports.

From the Fusion CEO-CIO Symposium, Searchlight looks at what dooms a digital strategy. Plus, Apple calls shotgun, Facebook wants drones and more.

New wearable technology uses are permeating the enterprise. CIOs can boost employee productivity and derive business value from customer interactio...
Email Alerts
Register now to receive SearchCIO.com-related news, tips and more, delivered to your inbox.
By submitting you agree to receive email from TechTarget and its partners. If you reside outside of the United States, you consent to having your personal data transferred to and processed in the United States.
Privacy
CIO Innovators: An Azbee Award-Winning Series!
The consumerization of IT and increasing demands for business agility are forcing the evolution of rogue IT. How are CIOs responding?
Ezine

Smart process applications are emerging as a conduit for simplifying activities that are loosely structured and people intensive. Learn more in this month's issue of CIO Decisions e-zine

Slideshow

We have the final tallies! Meet the winners in our 2013 SearchCIO Enterprise IT Leadership Awards, including our overall IT Leader of the Year.
This week's Searchlight — live from the Fusion 2014 CEO-CIO Symposium in Madison, Wis. — asks the question: How can you expect to move your company forward when your methods are stuck in the days of the Industrial Revolution? Businesses follow strategies for decades upon decades because t...

More blog posts
Featured Article

CIO advice on managing employee performance

The CIO quest for skilled IT folks is escalating into an all-out talent war. Smart management of employee performance is a good place to start. Find out how to begin looking for the talented people your organization needs.